Natural stone / Granite is a traditional favourite for kitchen countertops, bathroom vanities & table tops for its unique colours & patterns, proven durability & lasting value. Granite is hard wearing, easy to clean, heatproof and above all a beautiful natural stone.

Proline Granite is a professional, hand-selected range of the best contemporary granites, onyxes and marbles from around the world. With our extensive experience, expertise and commitment we will ensure that you get the best quality and value-for-money material possible. See
Samples.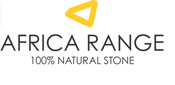 Born of a concept to bring to light an exotic & unique range of natural stone / granite that lay dormant under the untouched desert sands of Namibia, the Africa Range was unearthed more than a decade ago. Our natural stone / granite has been described as subtle, prestigious, distinctive, exclusive, dynamic and awesome! See
Samples.